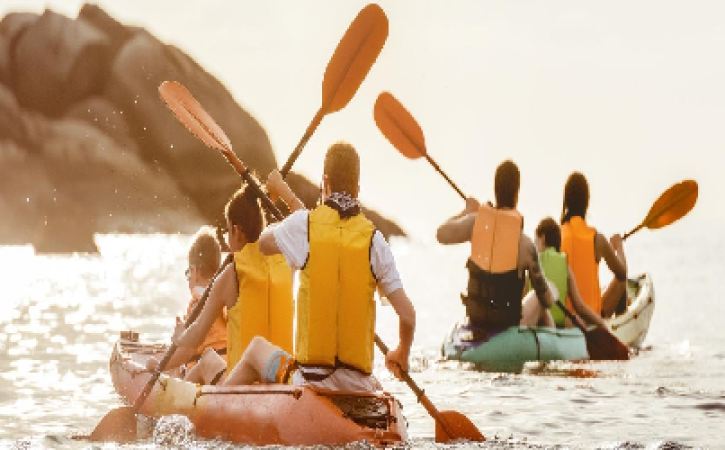 Are you looking for an exciting and unique family holiday destination? Look no further than Morocco! With its exotic culture, colorful markets, breathtaking landscapes, and delicious cuisine, it is the perfect place for an unforgettable family vacation. Here are five reasons why Morocco should be your next family holiday destination.
The Weather is Perfect
If you're looking for the perfect place to take your Morocco family holiday, then look no further than London. The weather in this part of the world is absolutely perfect for a holiday. During the summer months, you can expect warm and sunny days, which makes it ideal for outdoor activities. During the winter, temperatures stay above freezing and snow is rare, making it ideal for sightseeing. In other words, whatever time of year you decide to visit London, you're sure to have great weather conditions that are perfect for your Morocco family holiday.
A Morocco Family Holiday is the perfect way to keep everyone in the family entertained. There are plenty of activities available to suit all ages and interests. From camel rides on the beach to exploring the vibrant markets and experiencing the vibrant culture, there is something for everyone in this beautiful country.
If you're looking for some adventure, take a desert safari and explore the vast sand dunes of the Sahara Desert. For those seeking an adrenaline rush, there are plenty of water-based activities such as kayaking, windsurfing, sailing, and parasailing.
For a more relaxed family holiday, take a stroll through the picturesque gardens and historical monuments. You can also take a dip in the Mediterranean Sea, or enjoy a boat ride along the coast. There are plenty of beaches to explore, so you won't get bored even after days of sunbathing.
Finally, don't forget to check out the nightlife of Morocco. From rooftop bars to traditional pubs, there are plenty of options to keep everyone entertained into the early hours of the morning. Whether you want to dance till dawn or just watch the sunset, Morocco has something for every member of the family.
The Food is Delicious
Morocco is famous for its delicious cuisine and you'll be sure to find something to satisfy everyone's taste buds during your family holiday. From traditional tagines to freshly caught seafood, the options are endless. The markets and street food stalls are also a great way to sample a variety of flavors without breaking the bank. You can also choose to go on a Morocco Trekking tour, which will take you through small villages and allow you to sample local delicacies. No matter what your culinary preferences, you're guaranteed to find something to enjoy in Morocco.
The People are Friendly
Whether you're in a bustling city or trekking through the rural countryside, you'll find yourself surrounded by welcoming locals. From young to old, Moroccans are incredibly friendly, always ready to lend a helping hand or chat about their country. Don't be surprised if a local offers to guide you on your next Morocco trekking adventure, or share stories of their time exploring the country. You'll always find a kind face and warm welcome wherever you go in Morocco.
Morocco is an amazing place to take your family for a holiday that feels like you are a million miles away from home. With its stunning landscapes, warm climate, and beautiful culture, Morocco has something for everyone. From the ancient cities to the rugged Atlas Mountains, there is plenty to explore. You can spend your days lounging in a hammock, soaking up the sun on the beaches, or Morocco trekking through the mountains.
The Moroccan people are warm and welcoming, and they will make you feel right at home. With their friendly smiles and great hospitality, you'll quickly forget that you're not actually in your own home country. As you trek through Morocco, you'll be able to experience all the beauty that the country has to offer while also taking in the rich culture. You'll find yourself exploring ancient ruins and discovering hidden gems in every corner of the country.
No matter where you decide to go in Morocco, you'll be sure to feel like you're a million miles away from home. From its stunning landscapes to its vibrant culture, you won't soon forget your time spent here. Whether you're looking for a relaxing beach getaway or an adventure-filled trekking trip, Morocco has it all. With so much to see and do, your family will never forget their trip to this amazing country.