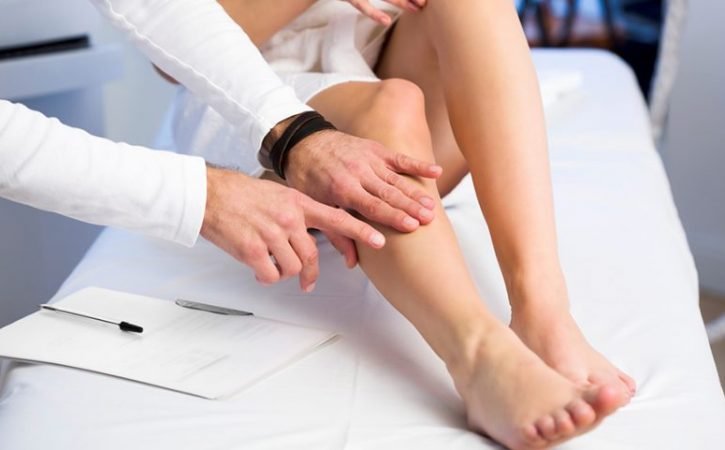 Don't be confused with "What is a Vein Doctor Called" or "Who is a vein doctor?" is the same.
The word used to describe vein doctor is " Phlebologist."
A vein doctor is a medical professional who helps patients deal with vascular health such as varicose veins, spider veins, chorionic venous insufficiency, or sometimes deep vein thrombosis.
The doctors identify your vein problem and finalize a vein treatment to plan. Sometimes doctors may provide cosmetic treatment to improve your leg's appearance or medical treatments to find the cause of your vascular issues.
A clinic where diagnosis and treatment of vein conditions, including spider veins and varicose veins, is specialized is a vein clinic.
Historically, patients who suffer from vein diseases were treated in hospitals by removing the unhealthy vein. But nowadays, treatment for varicose veins is easily accomplished in many specialty centers.
What To Expect At Your Vein Clinic?
A vein specialist, also known as a phlebologist, will consider you at the clinic.
A Phlebologist is Highly qualified and maintains board certifications in vascular surgery or cardiology.
Once the Vein specialist considers your medical history and examines a physical exam by performing an ultrasound to check the vein sufficiency, the vein specialist will discuss the best treatment options for you.
Benefits of modern vein treatments
If your varicose vein is causing pain and discomfort, choose to take the treatment that can eliminate the pain.
You can live a more active life without varicose veins.
You can notice a slight change in your appearance.
Lastly, you can take a healthy sleep.
Steps to a successful vein procedure
It's somewhat scary as soon as we hear the word procedure but don't worry, we are here to guide you.No need to fear you will have a successful surgery.
Choose the right specialist.
Try and search for the best specialist for your procedure. Firstly, see the clinic reviews before visiting; secondly, check all the doctor's credentials.
Check whether all modern technologies are used in the procedure.
After going through such queries, you need to make an appointment with the doctor and discuss your problems.
In order to make you more comfortable, your specialist will discuss the procedure and how to handle the potential problems.
During vein procedure
During the procedure, you just need to calm yourself down by trusting the specialist and thinking that your procedure will run smoothly without any complications. With this mind state, you can easily relax during the surgery.
Post-procedure
Now it's time to take some rest, it is the hardest part, but you need to take rest after the surgery to recover soon. Try to come to your daily routine with a slow procedure. Making it slow will help ease the pain and bruising.
As you feel you are recovering, make sure you do it slowly, just dont hop to start your exercise at least two weeks after your surgery. Take more time and let it recover fully.
Remember that vein pain is not a game to play around. You can have severe issues in the future if you don't treat them on time.