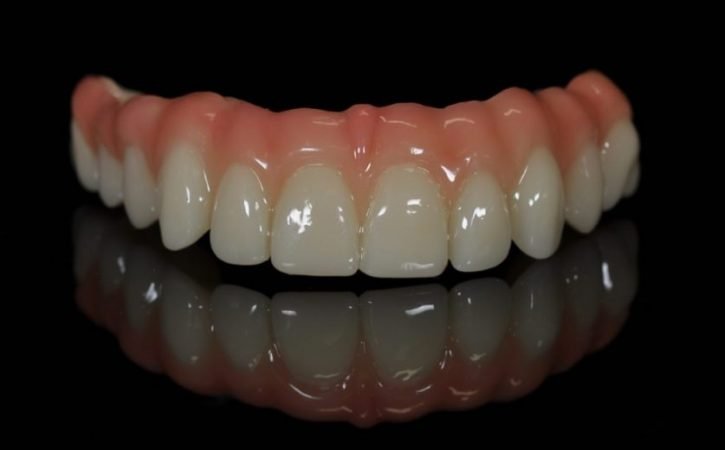 Dentists use full mouth Restoration and reconstruction terms widely and interchangeably to describe the whole rebuilding procedure and restore all teeth in both the upper and lower jaws. This involves general and restorative dentistry procedures like crowns, bridges, and veneers.
What is the need for full mouth dental reconstruction?
The patient who lost Teeth due to decay or trauma.
Teeth that have been injured or fractured due to some accidental.
If your teeth become severely worn due to long-term acid erosion and stains(foods, beverages, acid reflux) or tooth grinding.
If you find any Ongoing issues of the jaw, muscle, and headache pain during the rotation and adjustments to the bite.
Examination
If your teeth are chipped, knocked, or fractured, you should see your dentist for a comprehensive examination. With the help of an investigation, they will know the problematic area and particular treatment options.
Teeth: the health and condition of your teeth will determine the procedure required for the restoration, such as porcelain veneers or crowns and bridges. In particular, Your dentist will recommend restoration procedures and note any cavities or decay, chipped or cracked tooth.
Periodontal tissues: You'll most likely get other dental diseases if your gums are not healthy. Your dentist will take the help of scaling and planning to treat such periodontal diseases. You may require intensive treatment from a periodontist to ensure the safety and well-being of your mouth. Such treatment involves soft bone or grafting to buildup underlying jaw bones. Your dentist will look for pockets and insufficient gum tissues.
Aesthetic: the shape, size, and color of proportionate teeth and their appearance concerning your gums, lips, and the most essential teeth profile.
Temporomandibular joints: A stable bite in which you are not feeling any pain while closing your mouth or chewing and one that does not cause wear or destruction of your mouth is significant to your oral health.
Procedures
Your dentist will work on full Teeth Reconstruction and identification of the particular process for your mouth. So you should visit your dentist to know all possible procedures for your cases and other circumstances. Most reconstruction procedure involves multiple phases and dental visits. Here are some needs and dependence for the procedure required:
Dentists use preventative and periodontal care for teeth cleaning procedures.
Crown lengthening may expose healthy, sound tooth structures for possible crowns or bridges.
Orthognathic surgery help to reposition and align the jaw.
Your dentist contours the gum tissue to make balance and ethnicity in your smile.
Your dentist places crowns, bridges, or veneers to prevent the Reduction of your natural tooth structure.
Placement of temporary restorations till your permanent appliances can become accustomed to your teeth and help to feel your mouth or bite alignment.
Orthodontics to move or straighten your teeth into the normal position for the Full Mouth Reconstruction.
Dentists use Implant placement and restoration to replace missing teeth or knocked teeth.
The bone grafting procedure enhances the stability of your teeth and proposes implants and other restorations.