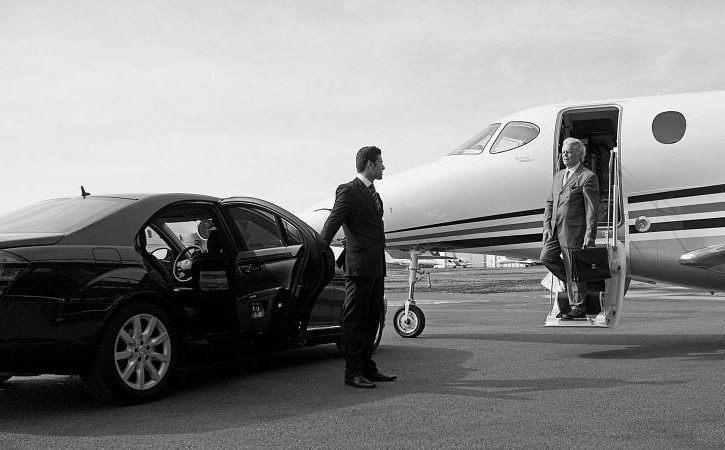 Amsterdam, with its picturesque canals, vibrant culture, and historic charm, is a top destination for travelers from around the world. Whether you're visiting for business or leisure, ensuring a smooth and convenient airport transfer is a key component of a stress-free trip. In this guide, we'll explore the various options available for transfer Amsterdam airport, making your journey to and from Amsterdam's Schiphol Airport a breeze.
Taxi Services: Direct and Convenient
One of the most straightforward options for transfer Amsterdam airport is to grab a taxi. Amsterdam Schiphol Airport has a dedicated taxi rank where you can find licensed taxis available 24/7. Taxis offer door-to-door service and can accommodate both individual travelers and groups.
The convenience of taking a taxi lies in its directness; you don't need to worry about changing modes of transport or navigating public transportation. Just hop in and let the driver take you to your destination. However, taxi fares in Amsterdam can be relatively high, so it's advisable to ask the driver for an estimate before starting your journey.
Airport Shuttle Services: Cost-Effective Group Travel
If you're traveling with a group or seeking a more cost-effective option, airport shuttle services are an excellent choice. Shuttle services like Connexxion and KLM Bus offer shared rides from the airport to various locations within Amsterdam and its surrounding areas.
Shuttle services are not only budget-friendly but also environmentally friendly, as they reduce the number of vehicles on the road. Keep in mind that shuttle services may take a bit longer due to multiple stops to drop off passengers. However, it's a great option if you're in no rush and want to save some money.
Train: Quick and Efficient
The Dutch railway system is known for its efficiency, and Schiphol Airport is directly connected to it. You can take a train from the airport to Amsterdam Central Station and other major cities in the Netherlands. Trains run frequently, and the journey to Amsterdam Central Station typically takes around 15-20 minutes.
This option is ideal for travelers staying in the city center, as Amsterdam Central Station is a central hub for various forms of public transportation. It's also a great way to avoid potential traffic congestion. Tickets can be purchased at the train station, and electronic ticket options are available for added convenience.
Trams and Buses: Public Transport
Amsterdam boasts an extensive tram and bus network that can take you from the airport to different parts of the city. The GVB (Gemeentelijk Vervoerbedrijf) operates trams, buses, and the metro system in Amsterdam. You can use an OV-chipkaart, a smart card that allows for easy access to public transportation, to pay for your journey.
Trams and buses are cost-effective, but the downside is that they might not be as spacious or comfortable as other options, especially if you have a lot of luggage. However, it's a convenient choice if your destination is within reach of a tram or bus line.
Private Transfer Services: Customized Comfort
For those who value comfort, privacy, and a hassle-free experience, private transfer services are an excellent option. These services, often booked in advance, ensure that a professional driver will be waiting for you at the airport, ready to whisk you away to your destination.
Private transfer services are highly customizable. You can choose the type of vehicle that suits your needs, whether it's a luxury sedan, a minivan for a group, or even a limousine for a touch of extravagance. This option is ideal for business travelers, families, or anyone who wants a seamless transition from the airport to their accommodation.
Bicycle: Unique and Eco-Friendly
Amsterdam is a city known for its bicycle-friendly infrastructure. If you're an adventurous traveler and your destination is not too far from the airport, consider renting a bicycle. It's an eco-friendly and fun way to explore the city and get some exercise at the same time.
Several bike rental shops are located near Schiphol Airport, and you can easily rent a bike for the duration of your stay. Riding a bicycle in Amsterdam is a unique experience, and you'll have the freedom to explore the city at your own pace.
Car Rentals: Self-Guided Travel
If you prefer the freedom to explore Amsterdam and its surroundings independently, you might consider renting a car. Several car rental companies have offices at Schiphol Airport, making it convenient to pick up your vehicle upon arrival.
Keep in mind that parking in Amsterdam can be a challenge, and it's often expensive. If you choose this option, make sure to research parking facilities near your accommodation and understand the city's parking regulations.
Bicycle Taxi: Quirky and Eco-Conscious
For a unique and eco-conscious way to travel short distances within Amsterdam, you can hop on a bicycle taxi, also known as a "fietstaxi." These three-wheeled bicycles with a passenger seat in the front are a fun way to explore the city while being pedaled by a knowledgeable local.
Bicycle taxis are particularly popular in the city center, where narrow streets and canals can make car travel challenging. They're an eco-friendly, unconventional, and memorable way to get around.
Limousine Services: Luxury and Style
If you're in the mood for luxury and style, consider booking a limousine service for your transfer Amsterdam airport. Limousine services offer a premium travel experience with well-appointed vehicles, professional drivers, and often a range of amenities like complimentary Wi-Fi and refreshments.
This option is perfect for special occasions, business travelers, or anyone looking to add a touch of extravagance to their journey. It's a stress-free way to arrive at your destination in comfort and style.
Water Taxi: Navigating the Canals
Amsterdam's famous canals are not just for sightseeing; they also offer an unconventional mode of transportation. Water taxis can take you from the airport to various locations in the city, providing a scenic and memorable journey.
While water taxis are not as common as land-based options, they are a unique way to make an entrance in Amsterdam, especially if your destination is along one of the city's many canals.
Conclusion: Choosing the Right Transfer Amsterdam Airport Option
Amsterdam offers a wide range of transfer options, ensuring that travelers of all preferences and budgets can find a suitable solution for their journey from the airport to the city and back. Whether you prioritize convenience, cost-effectiveness, or a unique travel experience, there's a transfer Amsterdam airport option that's perfect for you.
Consider your travel needs, the location of your accommodation, and your budget when selecting the best transfer option. Each choice has its own advantages, and the key is to make your airport transfer as smooth and enjoyable as the rest of your Amsterdam adventure. From taxis to trains, bicycles to limousines, Amsterdam has something for every traveler, promising a seamless start and end to your visit to this enchanting city.