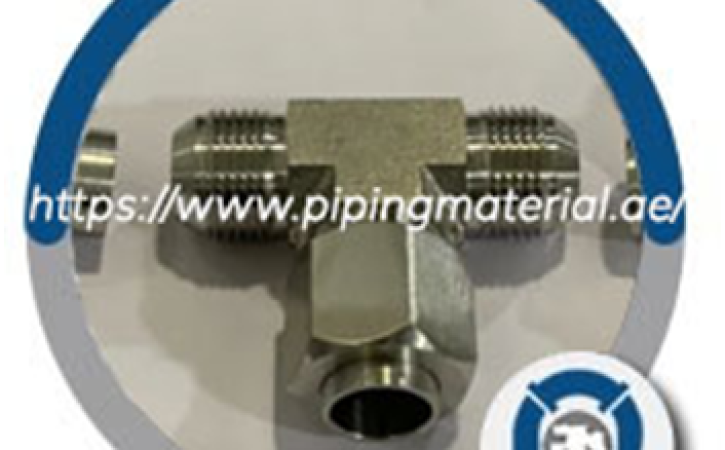 Why is it called JIC fitting?
The JIC fittings stand for Joint Industry Council which is also referred to as the SAE J514 and MIL-DTL-18866 standard. The fittings have a 37 degrees flare seating surface area and are the most popular configuration hydraulic type specification. They offer exceptional sealing performance and outstanding versatility. The grade helps seal equipment without requiring o-rings or tapered threads. They consist of three main parts that include a body, a nut, and a sleeve. The sealing joint is created via a metal-to-metal contact having a finished surface from the nose to its inside flared tube. They perform well in temperatures up to 7,700psi and in a temperature range between -425 to 1200 degrees F based on the material. It can handle moderately vibrating environments and are very reliable. The equipment can be easily connected and later disconnected without causing any loss of performance. The equipment is highly affordable and has enhanced reliability and sustainability. They are available in a range of sizes and shapes to suit different project requirements. It is primarily a feature in aerospace, plumbing, military, and other application grades.
stainless steel JIC fittings
How do you torque a JIC fitting?
The Jic fitting torque is the twisting and turning force to allow rotation around its axis to create a strong sealing. The right torque of the brass JIC fittings requires the right amount of toughness to meet the correct specifications. To create the right torquing value, you have to follow these steps. Start by tightening the nut with your hand until it bottoms out efficiently. Utilize a marker and draw a line lengthwise and extend it onto an adapter. Follow this by using a wrench to tighten the nut one turn. Turn the nut based on the size, thickness, and other material specifications. It is important to note that you should avoid overtightening the unit as it may lead to leakage. Also, check that they are properly maintained for utmost performance.
Is UNF and JIC the same?
The UNF and JIC thread types bolster the same dimensions and thread pitches based on different sizes. Both the equipment has male threads having a convex cone, while female fittings have a concave cone. They are nearly identical to each other, but they have a few differences. The JIC thread or the Joint Industry council which is also known as SAE 37 degree specifications has a conical seating face. It is at an angle of 37 to 74 degrees total angle grade. The UNF or Unified National Fine thread has a flat seat whose sealing is affected by a washer.
What factors affect pricing of stainless steel jic fittings in India and China
The SS JIC fitting is produced across different regions based on various factors and specifications. These stainless steel JIC fittings manufactured in China are considerably cheaper than other countries. This is due to the fact that they produce products in bulk and they don't have high demand in their local markets. This has made them supply them at cut prices in local markets. However, the cheap fittings are not of the quality that is required in different conditions. This is because they don't follow standard manufacturing processes and standards as they believe in mass production. All this is done to create a monopoly even though they run into losses to eliminate any competition. Its performance and durability are very low, and this will affect its longevity. At times it can cause the item to require more maintenance than ideal increasing their overall cost in the long run.
The SS jic fittings produced in India are not cheap when you purchase them, but as time goes by, they cost less. Indian manufacturers follow the best procedures to dish out the best equipment in the industry. They follow rigorous testing and screening to check to ensure the products are of the highest order. Here, you have access to all the certifications to understand what works for you. They can easily customize the equipment in an array of sizes. This gives users a good choice and helps them stand out within the industry. It is very reliable and has a long service life, so you don't have to spend time and money on maintenance. Further, they have access to a good supply chain, so you can transport your equipment within a short time frame. All in all, they offer a cheaper output compared to their neighbors when you combine all it has to offer.