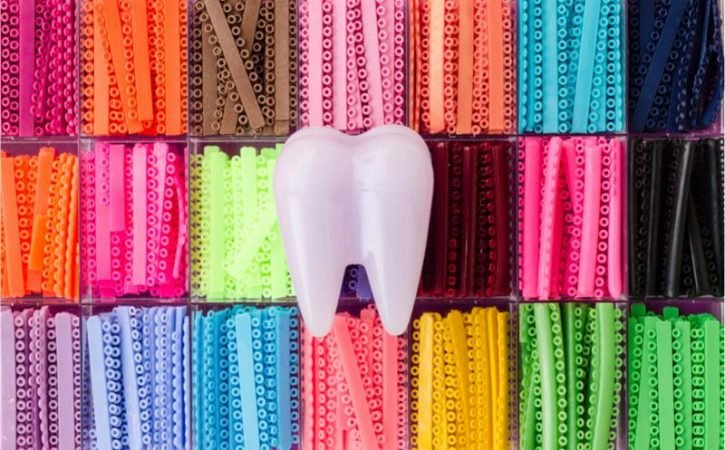 There are various options available, and you may always change them at your regular dental appointment if you're unsure about the suitable color of your braces. Some options of good braces colors are suitable for almost everyone. For example, green or navy blue is a neutral, cool tone that will brighten your teeth without paying too much attention to your braces.
Anyone who doesn't want to make many decisions concerning their braces should choose this option. The staff and orthodontist in Miami will likely have excellent advice when you visit them for braces. They assist many people in selecting rubber band colors, have a tonne of knowledge, and ask for assistance without hesitation.
What are the things to consider or remember while choosing braces colors?
According to a South Miami orthodontist, there are some essential things that you should consider while selecting colors for your braces.
Colors that compliment your style
Braces colors are a terrific way to better your appearance if you already have a go-to outfit style. Find a common hue in your own clothing by looking through them. A simple, ready-made answer to awesome-looking braces is to match the dress you often wear. Instead of selecting black braces and rubber bands, which can easily stain your teeth, if you primarily wear dark colors like black, choose a color that goes with your wardrobe.
Rubber bands in gold, navy, or dark blue braces look fantastic with black clothing. If you have a fantastic collection of shoes, choose some hues from your favorite pairs for a fashionable style. Pro tip: Pick a pair of shoes with a vivid jewel tone, then pick clothing with a more subdued color scheme. Both your grin and your shoes will stand out.
Colors complimenting your skin tone
You can match the rubber band colors of your braces to the color of your teeth for a consistently beautiful smile. Darker, more striking colors like navy blue or violet, deep red, and deep shades of greens go well with lighter complexion tones. These have the extra benefit of making your teeth shine brighter and won't make your skin appear washed out.
Brighter jewel tones often look great against darker skin tones. Pick rubber bands in vivid cute braces colors like ruby red, strong pink or magenta, or brilliant blue or teal. These colors will complement darker skin tones and make your grin sparkle.
Colors based on your eye color
Matching the shade of your braces to the color of your eyes is an excellent, easy way to appear fantastic. A fantastic choice for people with light-colored eyes, like blue or green, is to select the same hue in a darker shade, improving your eyes' natural color. Choose a bright or deep blue, green, silver, or gold to balance your eyes and create an alluring contrast.
It is especially true for people with hazel or brown eyes. Try putting various colored shirts to your eyes to see if you can discover a shade that appeals to you if you're unsure what hue will look best.
Conclusion
We hope the above-provided information will help you learn some beneficial details regarding braces colors. For further informative details, please visit ivanovortho.com.