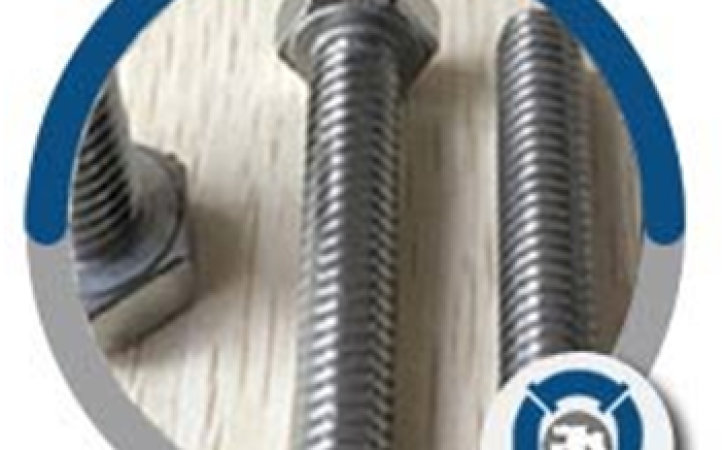 In the fight against corrosion, Duplex Fasteners are stainless steel grades frequently required when 316 grade (Corrosion and rusting can occur to any material, including 316 stainless steel) isn't sufficient, for example, when continuously submerged in salt water, to provide adequate corrosion resistance. The main advantage of Duplex stainless steel is its superior resistance to pitting and crevice corrosion, along with its high strength and flexibility, which make it so effective.
Although marine grade steel is frequently employed and perfect for marine environments, such as fastenings on a yacht's deck, it is not by any means the most durable alloy for high chloride environments (E. g., salt water). Duplex-grade steel is significant in applications where fastener strength and integrity are crucial, along with superior corrosion resistance. In most cases, stainless fastener distributors only keep these in stock occasionally. They are made to order, filling the source with the best mechanical and physical qualities.
Are super duplex fasteners expensive?
The grade steel's superior strength, which is significantly higher than any austenitic or ferritic steel, can be attributed primarily to its microstructure. More chromium and molybdenum would be more heat resistant and have other advantageous properties.
Due to the high nickel content of those products, Super Duplex Fasteners are significantly more expensive than duplex steel. Because nickel is expensive, using more of it in an alloy will increase its price. It should be noted that the price for such a grade of steel could not keep up with customer and business demands, which resulted in the price increase from what it was previously due to the improved properties and widespread use in many applications. However, this particular metal has shown itself to be a cost-effective alternative among other alloys since manufacturers use only 7% nickel of the total weight of the alloy.
What are the applications of super duplex stud bolts?
Super duplex bolts are made from a variety of duplex steel kinds. A material grade known as a super duplex has 25% chromium, 4% molybdenum, and 7% nickel. These stainless steel grades come in various shapes, arrangements, and dimensions, including fasteners, bars, rods, etc. The leading cause of this is that, compared to other steel grades, it is frequently preferred in many opportunities because of a high customer and business acquisition rate. The material outperforms grade 316 in general corrosion resistance and intergranular, pitting, and crevice corrosion resistance when used in most environments.
Applications for these duplex steels include piping systems, pumps (where their high erosion and abrasion resistance is used), valves, heat exchangers, keel bolts, and other equipment used with items submerged in salt water. The minimum yield and tensile strength for this super duplex grade are 82 ksi. The stud bolts are used in high-stress applications like water desalination plants, process and services water systems, and ballast water systems. The washers made by the same business can tolerate significant mechanical strains and loads. In environments with marine life and seawater, the material can perform better. Systems for flue gas desulfurization and oil and gas exploration employ variations of the same substance.
Difference between duplex steel j-bolts and u bolts
The screws on the underside of the stainless steel are frequently used to create those fasteners, which are made of duplex steel and have the shape of a J-design dot. These fasteners are frequently employed in construction projects like bridges, dams, and building construction. Because of their chemical composition and microstructure, stainless steel j bolts and nuts are among the most robust fasteners on the market. Types Include:
Round Bend J-Bolts
J Hook bolts
J Type Hook Anchor Bolt
Square Bend J-Bolts
A U-bolt, on the other hand, is a type of industrial fastener that has two threaded arms (or legs) that extend from a curved base and is shaped like the letter U. These bolts are frequently used to secure objects to poles, beams, or walls, or to support pipework. This adds stability to the support because the "u" shape keeps the object firmly in place. According to how they bend, the three primary varieties of U bolts are round, semi-round, and square.
How much is the import tax on duplex steel fasteners in Turkey?
With effect from January, Turkey reduced its import tax on cold-rolled stainless sheets from 12 to 8%. The decree was announced in the nation's Official Gazette and took effect on January 1, 2022.
The EU and other nations with whom Turkey has free trade agreements are excluded from the tax. Per the framework agreement for a preferential trade arrangement, Turkey has levied additional customs tariffs on several flat and long steel items from Organization of the Islamic Conference (OIC) countries. Under HS code 7211, the duty on uncoated flat steel products with widths less than 600 mm will be 15%; under HS code 7216, the duty on steel sections will be 16.5 %. As a result of low-cost imports, particularly from some Asian producers, the industry expects customs duties on flat steel products from the EU and some Asian nations to increase. Most fastener classifications are subject to additional customs tariffs of 30% from April 18 to September 30.
What are the benefits of exporting duplex stainless steel fasteners from India compared to China?
Similarly, the major exporting countries of Chinese stainless steel have gradually changed in structure since the second half of this year. Although the energy crisis and inflation have significantly hurt Europe, China's primary export market, stainless steel exports from that country have remained relatively high. According to SMM research, India is currently the second-largest export market after the European and American markets, and its prospects are promising. Numerous channels, including the increasingly popular e-commerce exports, are used by thousands of Indian companies to ship goods abroad. To encourage more sellers to export from India and help them with their businesses, the Indian government provides export incentives to exporters. Most of India's duplex steel fasteners are exported to various countries worldwide. A slowdown in domestic demand has caused businesses to look overseas for new markets. Steel shipments to China have surged as a result.