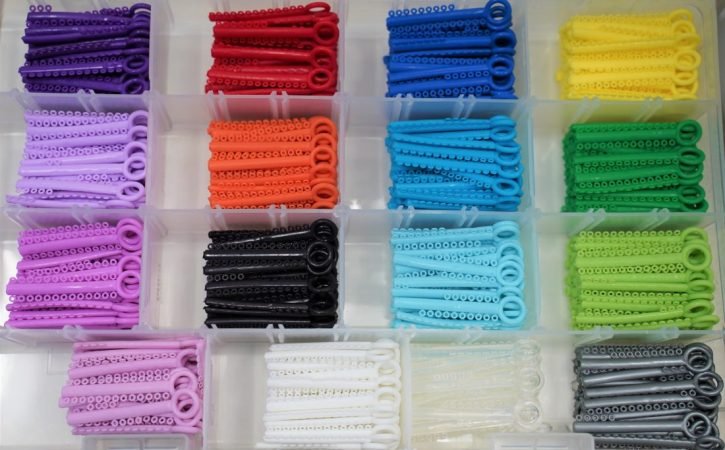 Braces are a popular orthodontic treatment that helps correct and straighten teeth and improve smiles. But braces can also be functional; they can also be a fashion statement. Braces have small ligatures that allow you to choose colors for them. This makes it exciting to get braces by choosing the colors for braces bands that hold the wires in place. This makes the braces journey more colorful; bands are fun and allow you to express your personality.
Let's know how to choose the right color for braces:
The Importance of Braces Bands
Braces consist of brackets bound to your teeth and wires that run through them. The bands, also known as ligatures, secure the wires to the brackets. These bands play a vital role in the effectiveness of your treatment. They keep the wires in place, helping to shift your teeth into their original position over time.
While bands are primarily functional, they can also be a way to make your braces uniquely yours. The hollywood orthodontist provides a color wheel from which you can choose colors, personalizing your orthodontic journey.
Factors to Consider
When choosing the right color for your braces, several factors come into play:
Personal Style
Your personal style and preferences should be your main consideration. The color you select should reflect your personality and make you feel confident. Whether you want pastel shades or bold, there's a color for everyone.
Skin Tone
Consider your skin tone when choosing good braces colors. Some colors complement your complexion better than others. For example, jewel tones like sapphire or emerald can look stunning on individuals with darker skin tones. In comparison, pastel shades may complement lighter skin tones.
Occasions
Think about any upcoming occasions or events when selecting your braces colors. You should go with colors that match the theme of a wedding, birthday party, or holiday. On the other hand, if you choose versatility, neutral colors like silver or clear may be the way to go. They will go with all your wardrobe outfits.
Popular Color Combinations
If you are confused about choosing a color for your braces, consider some popular color combinations that many people find appealing. You can also ask your orthodontist for some color advice.
Classic Combinations
– Red and Blue: This patriotic combination is a timeless favorite.
– Black and White: A classic choice that goes with everything.
– Purple and Gold: For a touch of royalty and elegance, you can have that elegance with dark purple braces.
– Green and Yellow: A fresh and vibrant combo.
Seasonal Combinations
– Red and Green: Perfect for the holiday season.
– Orange and Black: Great for Halloween enthusiasts.
– Pastels for Spring: Light shades of pink, blue, or lavender can evoke a springtime vibe.
School or Sports Team Colors
Show your school spirit or support for your favorite sports team by picking the colors that match your school team. This way, you can show your loyalty and enthusiasm.
Rainbow Braces
If you can't decide on just one color, why not go for a rainbow of colors? Pick out colors you like a shade, creating a fun and playful look.
In Conclusion
Now, you can choose colors that suit you from the above guide. Now, braces should no longer have to be boring; they can be a form of self-expression and a way to have fun during your orthodontic journey.
When choosing the right color for your braces, consider your personal style, skin tone, and any special occasions. Ask your orthodontist for suggestions and follow their instructions to maintain good hygiene. This will take you on the beautiful journey of smiling confidently once the treatment ends. If you need a children's orthodontist for your child, book an appointment with your orthodontist and smile beautifully.